Te Kinakina: E Ngara i te Ngari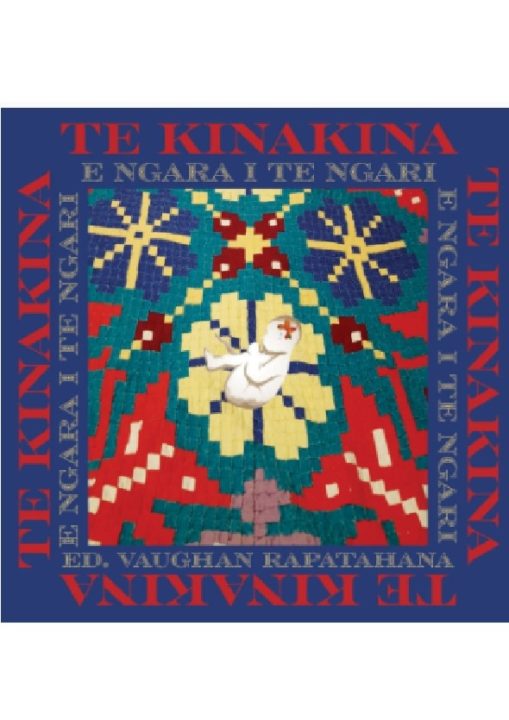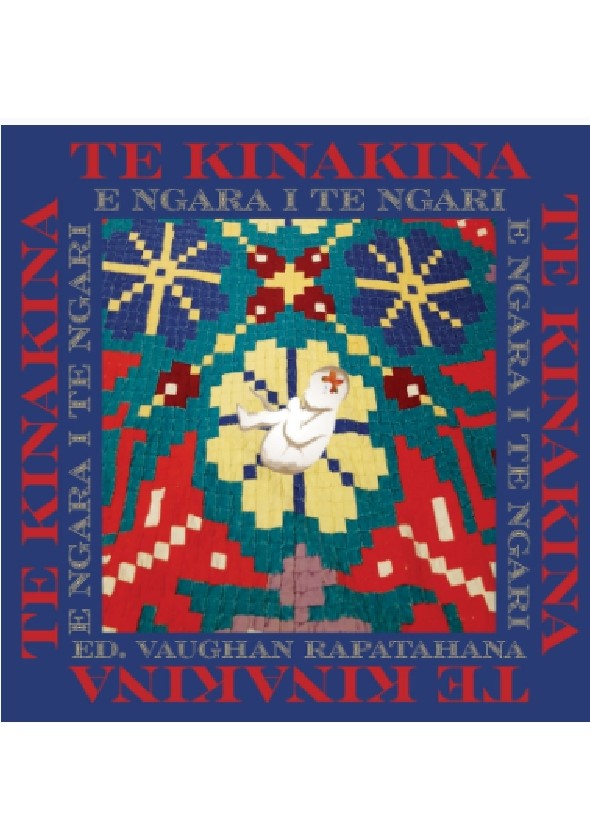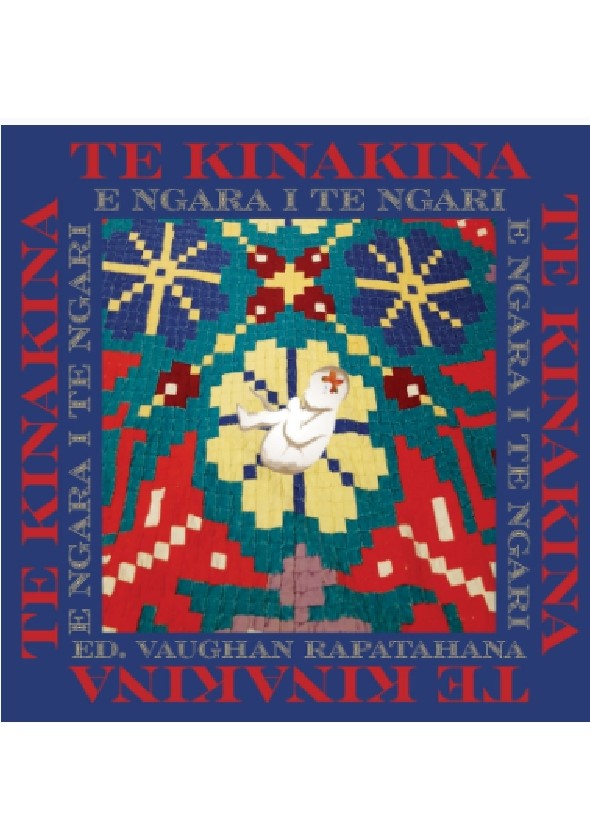 Te Kinakina: E Ngara i te Ngari: Remember where you come from, Stories from Cook Islanders in Tokoroa
Edited by Vaughan Rapatahana
Pub: Read NZ Te Pou Muramura (2021).
RRP: $50.00. Pb, 182pp.
ISBN: 9780473580964
Reviewed by Stephanie Oberg.
Te Kinakina: E Ngara I te Ngari
Remember who you are and where you come from.
Here is the lovely thing
she said
your blue pages
an ocean calling
little islands pressed in ink
speak to me of Tokoroa
our mothers, fathers, aunties, cousins
wave from the pages
a story book quilt of words
as we wave back
to the ancestors
and they to us.
Te Kinakina: E Ngara I te Ngari celebrates the heritage, culture and language of our Cook Islands' people, as shared through the voices and stories of 12 Tokoroa-based Cook Island women.
Launched during Cook Islands language week, this carefully considered treasure, filled with the generous candid and personal stories of the writers, provides a window into the history and growth of the Tokoroa Cook Islands community and way of life for those who either migrated there or grew up within it.
It's not surprising that Tokoroa, being the largest population of Cook Islanders outside the Islands themselves, would include poems, songs and prayers written in Cook Islands Māori. While there is a poetry and rhythm in the language, which can easily be appreciated, only 9 per cent of Cook Islanders in New Zealand are fluent speakers, so English translations are provided.
The book's symbolic aesthetic is part of its charm. The cover is an image of a colourful tivaevae taorei, the centrepiece, an appliqued figure of an unborn infant, a red hibiscus nestled behind its ear. Tivaevae are a traditional form of Cook Island quilt, used as gifts of cultural affirmation and exchange. They define one's identity and status, in this instance, reflecting the purpose of the book and subtle intentions of the writers.
Around the cover edges, the book's title Te Kinakina: E Ngara I te Ngari repeats like a protective chant. Inside is an ocean sky of blue pages, floral borders and motifs, genealogies, family stories of love and sacrifice, life-shaping events, photos, recollections, songs and poems paying homage to the journeys and triumphs of their parents (especially fathers) who proudly established a sense of belonging and home in Tokoroa.
Inside, writers portray the nuances of Cook Island life in Tokoroa: the mama who chooses to cook outside rather than use her kitchen, the papa who had never seen a bus, the importance of the church and religious faith, of naming traditions, cultural activities, the realities of living in an extended family, of living with diabetes and expectation placed on children to carry their weight with household responsibilities, or as adults stepping up to lead or support their family through times of need.
This book is a significant milestone for a community of writers, who are exploring the medium and publishing for the first time. Led by Vaughan Rapatahana, the project was part of the Writers in Communities programme, supported by Te Tahuhu o Te Matauranga, Read NZ Te Pou Muramura and hosted by the South Waikato Pacific Island Community Services in Tokoroa.
As New Zealand born Cook Islanders, our stories and those of our parents become a sacred thread of connection, part of our 'akapapa; our umbilical cord to these islands and to our ancestors. It is this connection that allows us to understand, navigate and anchor ourselves in the world. These stories require neither elegant prose nor Dickensian detail – they just need to be shared. In this, Te Kinakina: E Ngara I te Ngari is an honest, informative, and affirming collection, which will resonate within the wider Cook Islands community and continue to have meaning for future generations. For those outside this group, the book is an approachable insightful perspective on the resilience of Cook Islands culture and its people. It's a valuable cultural resource and part of our nation's narrative. As a vehicle of validation, and a creative prototype, Te Kinakina: E Ngara I te Ngari is a heart-warming entry into the world of written storytelling.