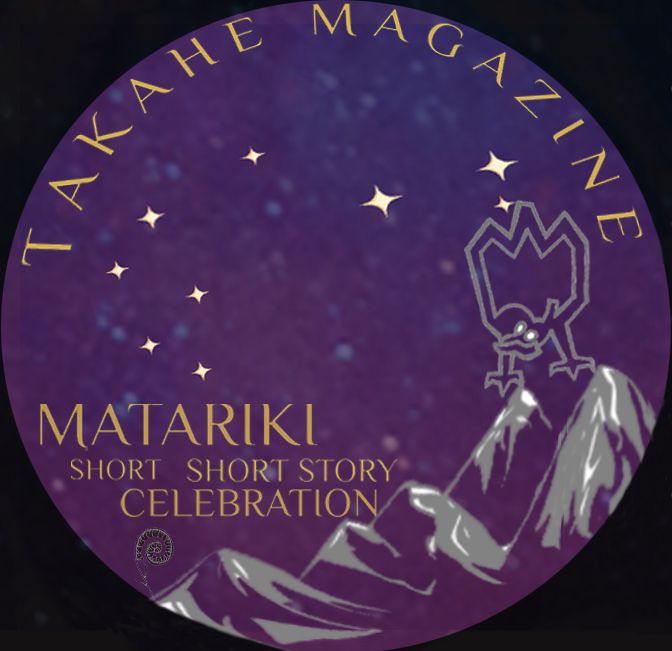 I first saw him playing guitar in a punk band thirty years ago. The keyboardist hurled a jug of beer at him. I was so annoyed for the person who'd have to clean that up – me. He just laughed and smashed out off-key chords which somehow sounded perfect; the drummer sped up, the keyboard notes spiked, everything boiled up into a crashing discordant thrill and I forgot about the sticky mess on the floor.
Then I didn't see him for a year, and when I did he was in a jazz band, playing a lounge bar downtown, and I was no longer cleaning. There was a double bass, snare drum, and him on guitar. The music rose like a breeze through leaves, then revolved on a pin and fell into a melody with a singer joining in. She made me think of birds that hook you into their song, into the back and forth with other birds as dusk falls, until one lets loose an aria that freezes you in the moment.
We went to expensive restaurants. I didn't like fancy formalities, but he relaxed into them, enjoyed waiters bending to explain the menu, the choice of wine. He'd lean back in his upholstered chair, run his hand along the tablecloth, and sample the pinot noir – I drank hoping to get a taste for it, which happened too late to appreciate those nights, the white linen, waiters gliding by.
All I have from that time is a stick and poke of Saturn on my thigh. I've had a lot of tattoos since, beautiful pieces that flow into one another, but the crooked homemade Saturn is the one I love most. He didn't want one. I poked him anyway, a dot on his hand. It's just a freckle, I said, a little afraid at how dead his eyes went.
I didn't comment on the clues, that's a big regret. Could I have helped if I'd known more? He always wore trousers, even in the middle of summer, even at the beach. He said he could never get warm, and he was thin enough to believe.
My flat was at the back of an old house divided into four. He had a key. I'd come home from work to find the cat hunched on the sill, and him on the couch in a cloud of cigarette smoke. He'd head off around seven and the cat would jump down and curl around my legs. She kept her distance from him.
I must have known he was doing more than playing in a band – how else could he afford those restaurants? Those sleek suits? How did this all happen only a year after he'd been playing in a manky beer-soaked pub?
Today I saw an ad for that property. The house had gone, the ground was bulldozed flat. Nothing left of that morning I'd found him on the couch, one trouser-leg rolled up, the needle hanging. 
---
Leanne Radojkovich's short story collections Hailman and First fox are published by The Emma Press. Her stories have recently appeared in Best Small Fictions 2021, ReadingRoom and NZ Poetry Shelf. Leanne has Dalmatian heritage and was born in Kirikiriroa. She now lives in Tāmaki Makaurau.