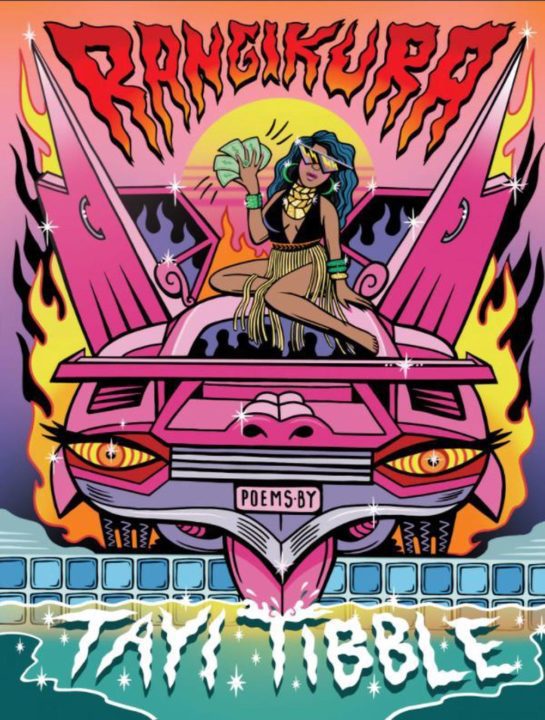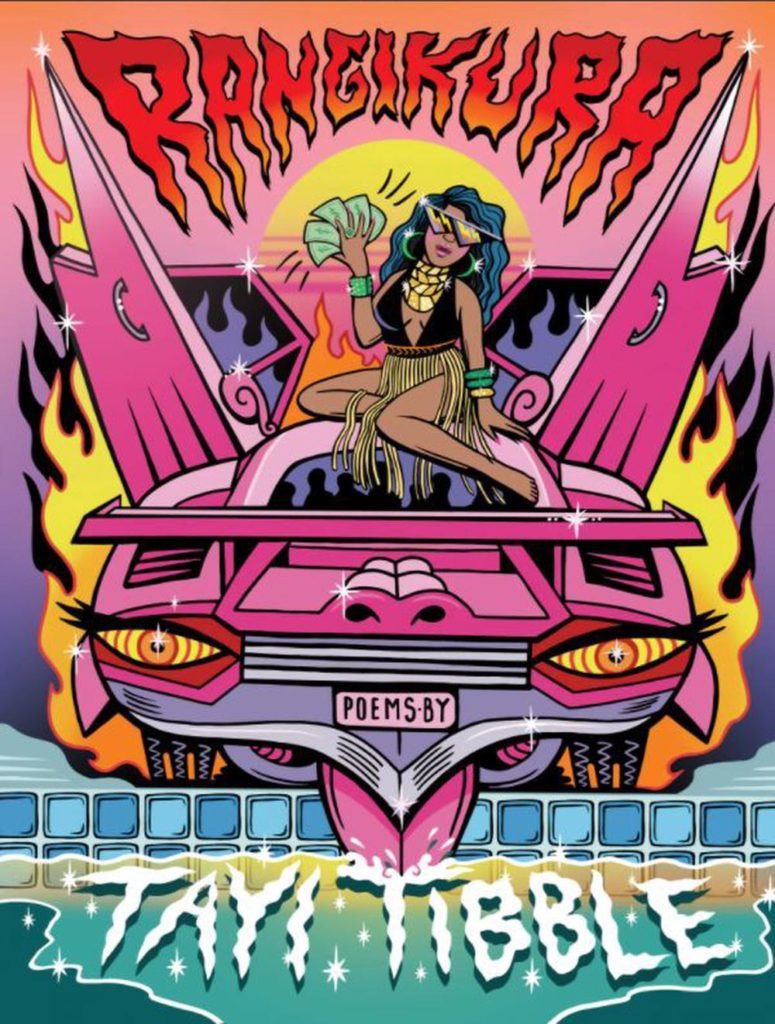 Rangikura by Tayi Tibble. Te Herenga Waka Press/Victoria University Press (2021). RRP: $25.00. Pb, 96 pp. ISBN:978 177 656 4248. Reviewed by Isla Reeves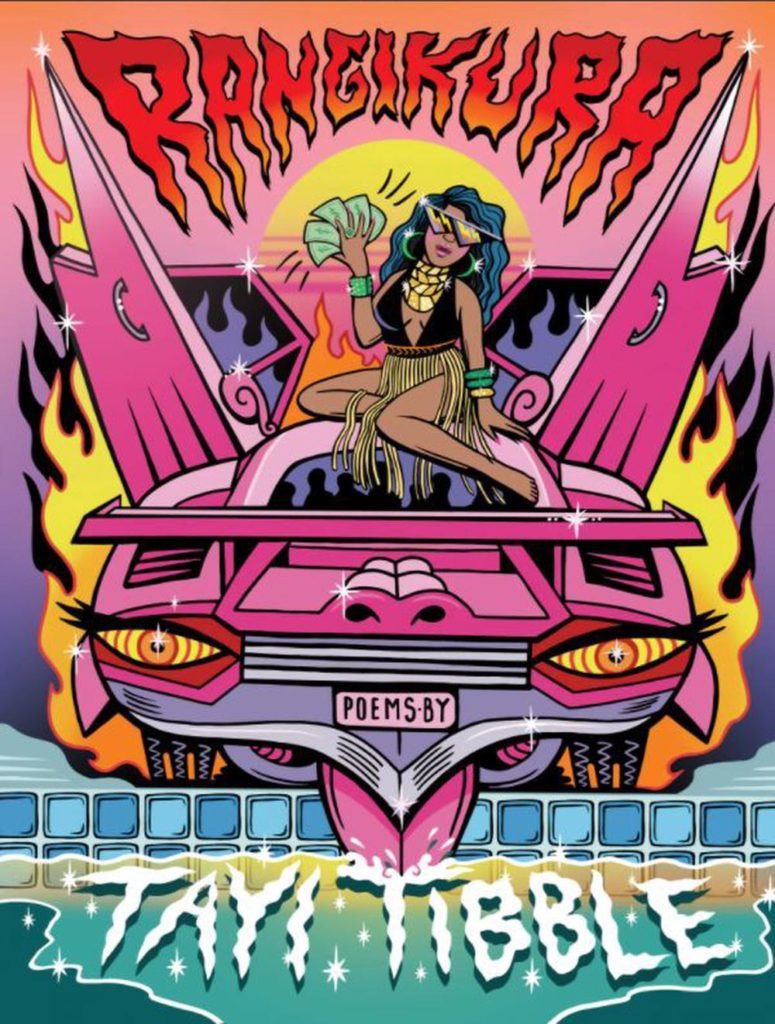 Tayi Tibble's newest collection of poetry, 'Rangikura, has come in red hot and burning, with her tīpuna in the passenger seat. Following on the heels of her first book, 'Poūkahangatus', these poems come with the same tenacity, sovereignty, heat, and yet even more bite. This book is not a foreign body, it's a whole whakapapa, and a whole string of pearls. It's your ancestors and mine, meeting in the club, baring their teeth, and then watching the sun come up.
This notion of the urban Māori is woven into Tibble's world, and is one of the main themes in this collection. "Wear a tacky plastic tiara 4 a heru in my hair" (Mahuika, pg. 16) she says, writing for the 'half-caste daughters' and the 'dead homies', and for all of us. She writes of what it is to be in a state of flux, young and brown, on the mean streets one minute and in the river the next. This sentiment of co-existing in two worlds is strung throughout – 'I know the earth has been beaten down and made gangsta but sometimes, e hoas, i just want to party' (My Ancestors Ride Wit Me, Pg. 94), she writes, and it's the anthem of our generation. 'I whip like the wgtn wind and I'm hotter than the sun, and my ancestors ride wit me like dawgs'(ibid).
Atua Māori are another common thread in this collection; a link to an older world that Tibble brings with her to the universities and restaurants. Mahuika and Hine-nui-te-pō crash here alongside the bikinis and the djs, while mountains and Māui hold space for hangovers, andAphrodites. They are a backbone; the foundation, the tukutuku panel on the thigh of this book. "And ever since [the mountains] were first fished up by Māui – that sexy skux – every day, they are the first in the world to feel the sun on their face, and knowing this helps the East Coast girl in me to be brave" (Te Araroa, Pg. 64).
In all, 'Rangikura' is a melting pot of native wisdom and modern spice. It tells a tale so familiar you can taste it, of being brown and alienated, of being in the marae doing dishes, of being 'wilder than anything / [our] ancestors could have imagined" (A Karakia 4 a Humble Skux, Pg. 86). With literary flow that rides the rivers of our nation, Tibble speaks to that which plagues our people, that which heals us, and that which comes with us in the uber, forever. This book is siren call to anyone who has ever been half of something, who has ever been a mountain, who has ever gone home, only to have to leave that place, to go home again. 'Rangikura' is a taonga for everyone, and for what we carry. It is one big pūrākau, too important to be left to chance, or on the shelf.
"I wonder how it feels 
to be tethered somewhere 
by a sense of home. To be buried 
in your urupā and to find that when you die 
you have been waiting 
for yourself, this whole time, all along."
(Hine-nui-te-pō, Pg. 70).