More than a roof: Housing in Poems and Prose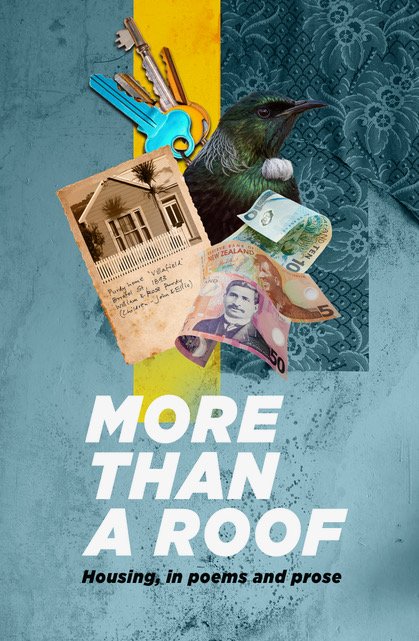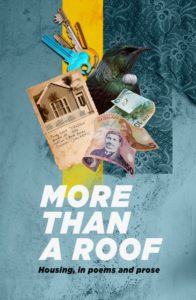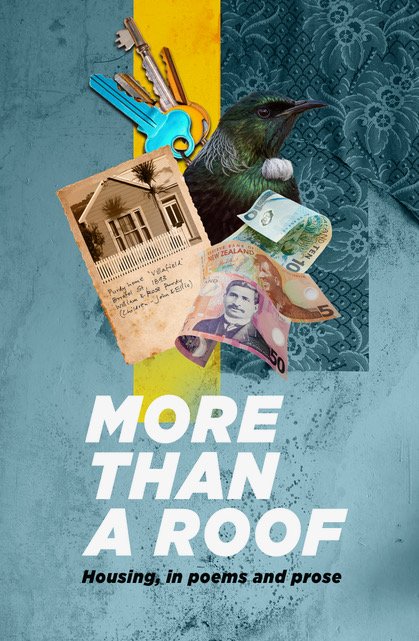 More than a roof:  Housing in Poems and Prose edited by Adrienne Jansen, Joan Begg, Rebecca Chester, Wesley Hollis, Roman Ratcliff.  Wellington: Landing Press (2021).  RRP: $25.00.  Pb,  222 pp.  ISBN:978-0-473-58894-6.  Reviewed by: S J Mannion
This is a varied and timely collection by a cornucopia of creative writers and poets. There is a great variety of voices from the well-established to the as yet unknown. All New Zealanders now, from Tusiata Avia to Michelle Zhao. It could be clamorous, yet it is not.
'181 years
Still counting'
(from 'Māori Homelessness in New Zealand', p.60)
It is stark, yes, but strikes to the heart.
There are many such moments here in these pages. Split as they are into fluent partitions by seemingly random yet significant quotes from the poems and the pieces themselves. They form a kind of structure, which is also a kind of shelter, for the reader and for the writer.
'We were safe until we weren't.' 
(p.135-136)
I think anyone who has ever been homeless will understand that statement. And remember:
'Homelessness is not restricted to the poor.'
(from 'The fallout of transience', p.139)
Indeed, this is a book that speaks to us all. The subject of home and housing – being so hugely emotive and so intrinsic to every person's understanding of life, love and the whole damn story – brings a breadth and a width of views broader than the Amazon and longer than the mighty Waikato.
'my home
all the time.
I am this house
forever and ever
amen.'
(from 'My House', p133)
We are so intimately connected to where we live; the walls around us, as good and warm and 'safe' as arms around us. And for some, the only arms that may hold them. And yet … home is far more than those walls. Home is also sometimes something we may never quite find, something we may long for always, perhaps even until that final home.
'Calling hearts
to homes never seen
these four walls
do not speak
the language
of my river and mountain.'
(from 'Language of Home', p.134)
There is such longing in that piece, it draws me down to the sediment of my own displacement, which is the displacement of those who left, and those who left those others behind.
It's a veritable Ganges of human feeling imbued with the scent of what we Irish call 'abhaile' which means not only home but also the dream of it; wafting through the pages, we get the sense of something far closer to 'turangawaewae' than 'whare', though both have their place.
'Above the house, the rain,
the night, the land.
A whole world
inside every house.'
(from ' A world in every house', p148)
The book is simply beautiful, a chorus of voices and a great hymn to that which is most sacred in all societies, animal, vegetable and mineral. Metaphorical and literally. Somewhere to stand, your own ground, a place to shelter. Home.
'I've found home under my feet,
in something bigger than roof and walls.
Home in a moment
with a stranger at a bus stop.
Home in the place where we all live.
This place.'
(from 'Some of the places', p.174)